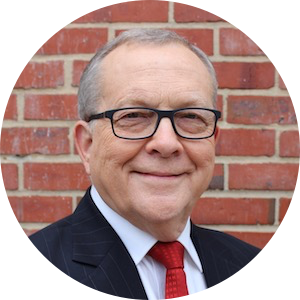 Emanuel ("Emil") J. Kallina, II was educated at Bowdoin College (BA), the University of Maryland School of Law (J.D.), and New York University School of Law (LL.M. in Taxation). He is licensed to practice law in Maryland and the District of Columbia, and is admitted to practice before the U.S. Fourth Circuit Court of Appeals, the U.S. District Court for the Districts of Maryland and D.C., and the U.S. Tax Court.
While Mr. Kallina currently focuses his practice on estate and charitable planning for high net worth individuals, he has practiced extensively over the years in the related fields of business law, corporate tax law, partnerships, and real estate.
Mr. Kallina is a co-founder and member of the Board of Directors of the Planned Giving Design Center (www.pgdc.net), a former member of the Board of Directors of the National Association of Charitable Gift Planners ("CGP"), former Chairman (5 years) of the Government Relations Committee of the CGP, a co-founder of the Chesapeake Planned Giving Council, Chairman of the Board and President of The James Foundation, a member of the Board of Directors of Search Ministries, Inc., a member of the Board of Directors of the Smith Barney Charitable Trust, and a member of the boards of trustees or directors of a number of other non-profits. He is frequently an expert witness on estate planning and charitable matters.
Mr. Kallina has testified on a number of occasions before the IRS on pending matters, has worked extensively with the staff of the various Congressional committees regarding charitable legislation, and heads a national group of charitable giving practitioners that meets informally with the IRS to discuss ruling policy in the planned giving area.
Mr. Kallina is a nationally recognized speaker on estate planning and charitable giving and a frequent author on these topics.